Return to Nav
Hours
Store Hours:
Day of the Week
Hours
Mon

10:00

to

21:00

Tue

10:00

to

21:00

Wed

10:00

to

21:00

Thu

10:00

to

21:00

Fri

10:00

to

22:00

Sat

10:00

to

22:00

Sun

10:00

to

21:00
Amazing Special Offers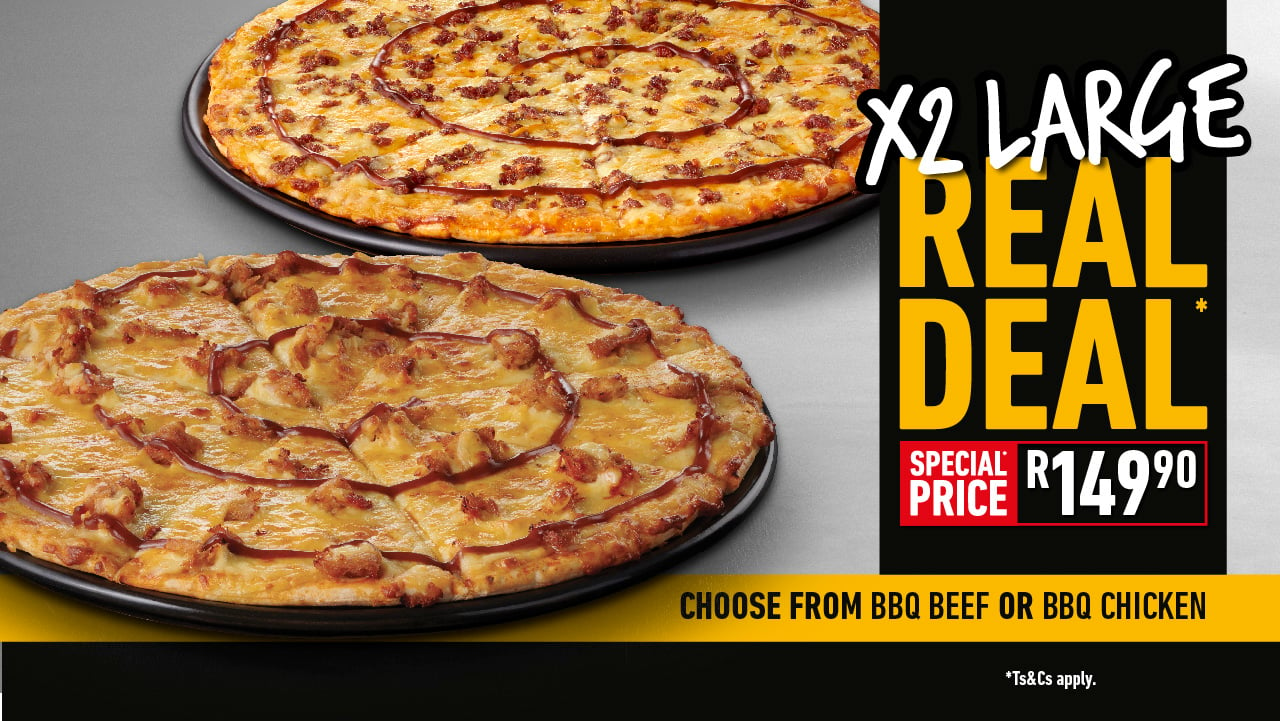 Live the soft life with 2 Large Real Deal pizzas
]It's Giving Soft Life when you and your faves can do the most for lunch, while spending less. Get 2 Large Real Deal pizzas at the special price of R149.90 & share an amazing meal that will have you feeling AMAZING about your spending🍕🍕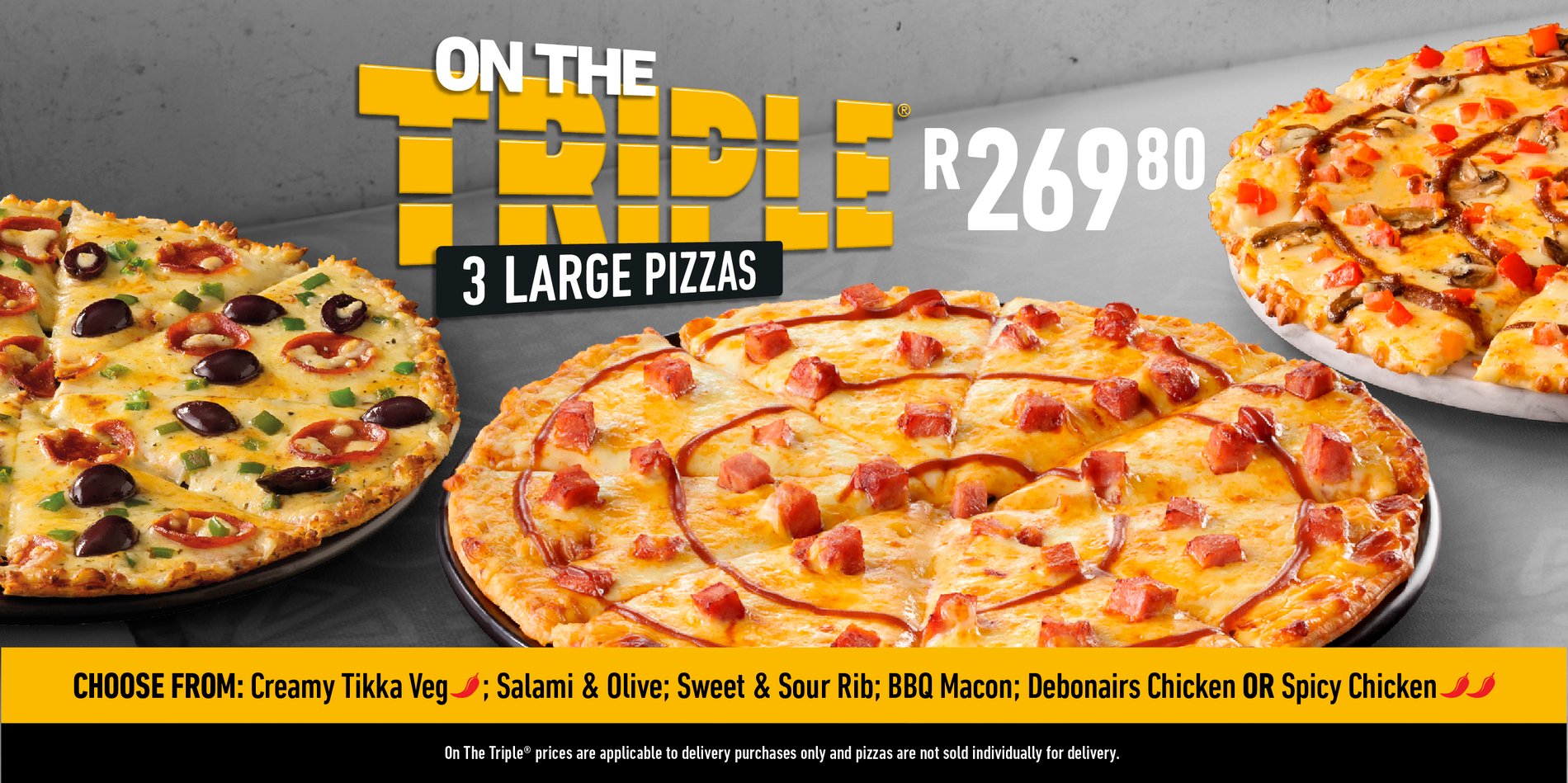 On The Triple pizza delivery deal
The best thing about the festive season? Finally getting to see the whole family after a year of making plans. Make the most of your time together with the On The Triple for only R269.80. It's a feast fit for the family.
Pizza Delivery near you
Welcome to Debonairs Pizza where you don't need deep pockets to try something amazing. When lunchtime rolls around, get a pizza that's easy on your tastebuds and won't have you pretending your wallet is dololo. Get a Small Real Deal pizza fo...
Featured Products
We visited homes for the elderly, bearing delectable Doughnations of pizza flatbreads spread with jam and butter, hot chips, and fish pops. Our reception was overwhelming, and the eagerness displayed by everyone to taste our delicious Doughnation was impossible to ignore.
Frequently Asked Questions
About

Debonairs Pizza

Maitland
Welcome to Debonairs Pizza Maitland where you don't need deep pockets to try something amazing. If you're looking for the pizza perfect lunch or dinner idea for your family

Craving a delicious meal? Get 2 Large Real Deal pizzas for the special price of R149.90. Its giving Soft Life vibes for less at Debonairs Pizza.

There are also some fresh and exciting new faves on the Debonairs Pizza menu. We've topped up on taste, added even more cheese, and dreamed up new amazing flavours! We're talking more cheesy stretches in every bite, more meaty mouthfuls, halaal pizzas, and more! There's a delicious mouthful for everyone at a Debonairs Pizza Maitland. And the best part? Your pizza doesn't just taste good, it does good too. We also give back to the community through Doughnation, where extra pizza dough is made into pizza flatbreads that feed people in need. Try something amazing today
Payment Methods

Contactless card payment
Tap to pay
Cashless payment
App payment

Languages Spoken

English
IsiXhosa
Nearby Debonairs Pizza Takeaways