Return to Nav
Address
Cnr Beaconsfield and Van Riebeeck Street
ZA
Amazing Special Offers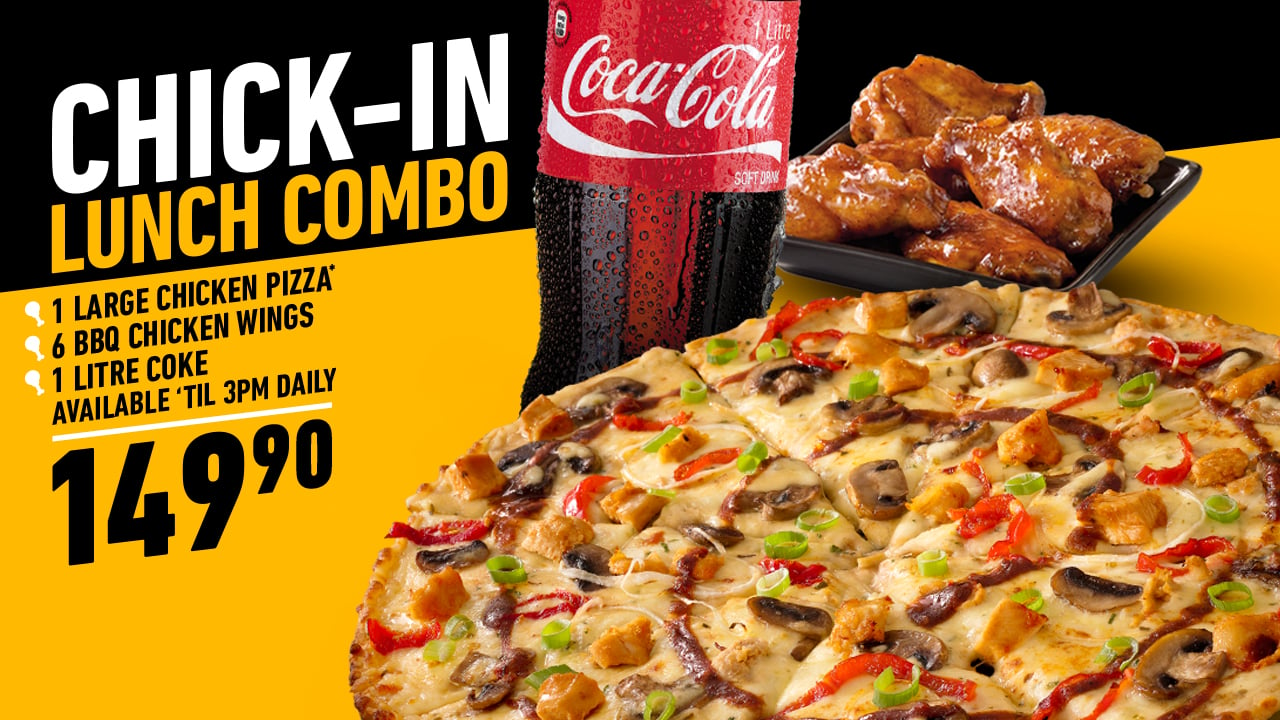 Debonairs Pizza Chick-In Lunch Combo
Looking for loads of chicken to share with your faves? Check out the online only Chick-In Lunch Combo & get a Large Chicken Pizza, 6 BBQ Chicken Wings & 1L Coke.

*Choose from 5 Chicken Pizza flavours: Tikka Chicken; BBQ Chicken; Chicken & Mushroom; Sweet Chilli Chicken; or Sweet & Sour Chicken. Ts&Cs apply.
Frequently Asked Questions
About

Debonairs Pizza

Sasol Vereeniging
Welcome to Debonairs Pizza Sasol Vereeniging. The home of South Africa's favourite pizza. Secure the box for your team and score big with the Cram-Decker®! Now available at the special price of R169.90. With 3 layers and a cheese griller crammed crust, you'll need a team to finish it! We are open for Home Delivery, Kerbside Delivery, In-store Collect and Takeaway! We're known for inventing the Triple-Decker® and the Crammed-Crust® and we deliver it hot and fresh, because we don't want to be told off in 11 different languages. We were the first to bring you free delivery and online ordering and then there's the innovative Debonairs Pizza App that comes with driver tracking. We also give back to the community through Doughnation, where extra pizza dough is made into flatbreads that feed people in need. Above all, we're known for our amazing pizzas. So visit our website and try something amazing.
Nearby Debonairs Pizza Takeaways